Why should I use a content writing service for my business? This is a serious question that lingers in the minds of most business owners. Many of them understand that they need to keep the masses happy with a constant stream of information that's relevant, creative, interesting, and compelling. But overly confident in their strengths and skills, some business owners think that it's a better idea to create and share content without an expert's help. After all, they understand their products or services better than anyone else, not forgetting that they the enthusiasm to surpass their own efforts and do a great job. Many business pros and marketers have, however, realized that they cannot write or don't have the time to churn out valuable content.
Creating an arsenal of timely, well-written content that interests your customers and positions your business as an authority in your industry is not easy. Even business owners with some writing skills have realized the pressure presented by content writing and marketing. It's not just about writing a haphazard piece for your business; you have to understand what your audience wants, engage in thorough research, and then craft your content. And this will be a long-term commitment if you want to stay relevant.
A DIY-approach is not the best alternative for business owners who want to promote their brand and gain a competitive edge in a timely and cost-effective manner. This is exactly what content providers are for; it's what they are good at. Here are a few reasons why web content created by professional content writers is an irreplaceable asset.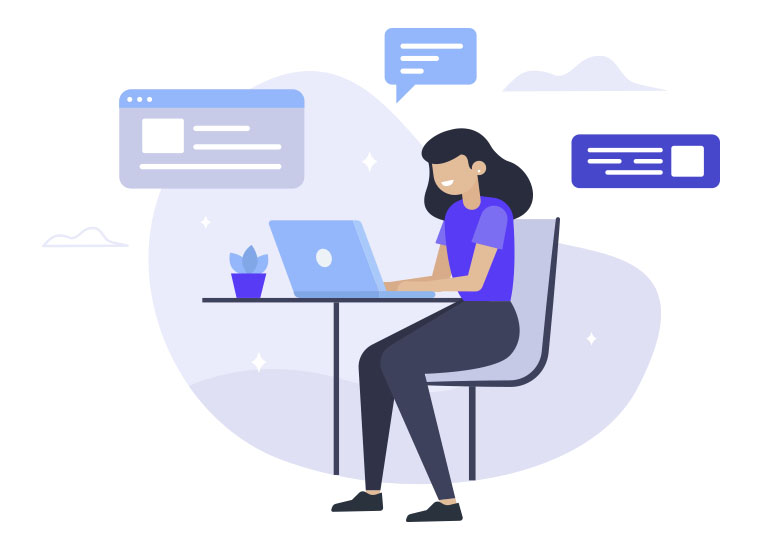 Professional Content Writers Understand Google
Content writing is not just about writing a large number of good sentences. It's also about publishing high-quality content and optimizing it according to Google's search engine requirements in order to improve rankings and traffic. Google releases web crawlers that scrutinize webpages and backlinks and rank a website accordingly. Content that follows Google's algorithms presents you with the opportunity to drive more traffic to your website. Meta descriptions and headlines are important in boosting your search engine rankings. Incorporating strategic keywords and attractive images in your content can also improve relevance to website visitors.  
A professional content writer would know how to incorporate the right search terms to boost rankings. Google places value on content that is informative and converting. A content writer understands the perception of an online audience and can deliver what's necessary to entice and persuade them to choose products and services. Also, they have an in-depth understanding of different types of online content such as web content, blog, press release, product description, and social media content.
Content that is SEO-friendly can bring great outcomes when marketed well because it results in increased visibility. A consistent increase in traffic and leads will eventually lead to sales. Simply put, content produced by a professional writer can help you build your online presence and grow your brand.  
Working with a Content Provider Saves You Time
The chances are that you or some of your workers are familiar with writing. Developing your own website content can seem like a great idea because you won't be paying someone to do it. But that can work if you know what goes into developing a quality copy, which isn't always the case.
When requesting an inexperienced person to handle something as complex as content writing, things usually get a little messy. A person who doesn't know how to use different search terms for professional research will spend more time on a particular piece of content. They will also have to do more edits, which will result in wasted time. A content provider understands what businesses need and won't burn daylight before they develop quality content.
Outsourcing content creation saves you time. The best content writing providers work in a relatively short amount of time, based on the scope and complexity of the project. For instance, short copies such as articles and blog posts usually take a day or less. You also get the copy you need whenever you need it. Hiring a content provider also allows you to commit the time you would have spent creating content on growing your business. Outsourcing to a professional content writing firm also allows you to partner with one content development company instead of hiring a separate writer for each type of content you need, saving you lots of time while at the same time strengthening a single relationship.
If you are not persuaded, take a look at your editorial calendar and consider the time it would take you and your team to research each subject and complete each piece of content. If you have other tasks waiting for you, consider outsourcing content creation to save you time and get more work done.  
You Can Benefit from New, Fresh, and Varied Viewpoints
You must have heard that you have to do something yourself if you want it done right. This is the motto of most business owners who love to be actively involved in their company's project developments. Unfortunately, they don't always get a reward for their enthusiasm and hard work. You probably want to tell your stories and get your own viewpoint across in your content. However, you may not be able to do so because of the lack of writing skills, in-depth knowledge, and tools to craft beautiful stories that turn readers to customers.
It can be extremely beneficial to rely on a new, inspiring vision by introducing new talent and ideas with writers who can bring a breath of fresh air and a real blessing to your business. Professional content providers can be able to express concepts in a manner you may have never considered. They are also likely to have worked for different clients in different industries and can bring the knowledge and experience gained to the table. Content writers have a better understanding of emerging marketing trends and can develop content ideas when you're stuck for topics.
When writing about your subject day in and day out, it can be easy to lose enthusiasm, and this will show in your writing. Using a content writing company with a pool of writers and editors means that you have a constantly refreshing source of ideas. Remember, how you write content is far more important than what you write. You'll get many benefits from working with a content provider who can put facts and an effective call-to-action into words that are compelling to the reader.
You Can Save More Money on Specific Projects and Employee Benefits
Have you ever thought of the amount of money you could save if you hired a professional web content provider? It's time you concentrated on the core of your company instead of shifting your focus on conducting research, creating content, analyzing the outcomes, constantly measuring your progress, and elaborating an operational content marketing strategy. Place this taxing responsibility on someone else shoulders.
One of the greatest advantages of working with a professional content provider is that you don't have to spend money on recruiting a new workforce and providing them with all the benefits that come with employment. When you hire a professional content provider, you only pay for the content they supply and nothing more. You don't need to provide computers and software to the writer or give them specialized training so they can complete your projects. They don't need your office, electricity, or furniture. They work remotely and use their own resources.
When your business gets busy, you can sign up for a reputable writing agency to handle your content needs without the expense and hassle of seasonal or part-time employees. Whenever you want to jump on a content marketing trend, subcontracting some of that content creation enables you to try something new and stay in the budget. Better yet, saving money by outsourcing exceptional content creation implies more money to put toward other significant projects as well as business objectives.
Promote your Brand as an Authority in Your Field
If you're in a business where personal brand value is a big deal, it's important to share your knowledge and wisdom with people so that they can start to identify you as an industry leader. Well-written and regular blog posts and articles help create an authoritative presence for your business. It makes your business stand out in the online community.
By posting on topics that display your knowledge and resonate with your industry, you will be marketing the products or services your business offers. For example, if you're in the retail sector, you can create blog posts about the products you are selling. With this, you will be giving potential customers vital information about the products that they're seeking. If you're in the B2B category, you can post articles about your services and industry in general. Creating quality and regular content will make you a hub for visitors and customers to get information about your industry.
With so many appealing choices at hand, you need to constantly vow and persuade buyers in a distinct, non-aggressive manner. Unless you know how to create content that compels your website visitors to take the desired action, you'll need to count on content writing services to give your business that critical competitive edge. Content providers will help you in identifying and delivering the content that your customers are seeking. If your customers like your blog posts, they will explore your website and probably buy your products/services.
You Can Work With Industry Experts on Different Topics
While you may have a better understanding of some areas, you certainly cannot be an expert in everything. Unless you write about a very narrow range of topics, you will definitely benefit from outsourcing to content providers with expertise in certain fields. Most content writing companies hire several content writers with an array of skills and experience, so you may find a writer with expertise in the subject you're interested in.
For example, if you sell toys and want to create a blog post regarding the benefits of play for child development, you could ask a writer with experience working in child education or psychology to develop the copy for you. A content provider will help you explore the subject in a more profound manner and present more precise information than if you were writing based exclusively on the information you would find by searching on the internet.
A professional writer is proficient on a copy.  The same way you're a pro in whatever you do, so is a content writer who earns a living from creating copies. Having them handle your copy means that you'll most likely end up with better material than what you could have produced yourself, even if you were doing so without any time constraints. Also, content writers know how to conduct thorough research on just about any topic. You just give them a brief about your business and the content you want to be produced, and they will work to create a quality and accurate copy. The bottom line is that your business will greatly benefit from the writer's expertise.
Provides You with a Content Strategy and Ideation
One major challenge you may face when you want to create fresh content for your website is getting new content writing ideas. While there are tons of things you can write about, sometimes you may not know what to write. Coming up with content ideas that resonate with your target audience requires significant research and is time-consuming. You need to think of an interesting and relevant subject matter and write the content in a conversational and engaging style that relates to your readers. Instead of wasting time mulling through ideas, why not hire a professional content writing service to do it?
People working in this field are used to coming up with new, fresh content ideas. It's a habit and a professional compulsion for them. All you need to do is give them information about your business goals, and what you want to achieve with the content, as well as who your target audience is. Once you have given this information, the rest is easy because it's often done behind your back without bothering you. Take a deep breath and let the content provider take care of your content strategy. It's a service you can rely on.
You Get to Publish High-quality Content
Content creation is becoming a regular business expense. In the same way you need to constantly promote and market your business, there are aspects of conventional promotion that are being substituted by quality content publishing. People don't want to just hear or read your marketing messages. They also want you to become a part of their lives by offering viable solutions to their problems. Search engines want new, quality content on a regular basis. If there's no fresh content on your website, they cease crawling and indexing your website. Working with experienced content writers can provide you with a non-stop supply of high-quality content that will send the right message to search engines.
Maintain your Enthusiasm
Working with an exceptional content writing service helps you stay enthusiastic about your business and products. Researching and creating content, determining when and how to employ content marketing, determining what type of content you should use, and other responsibilities swiftly drain your passion. And it is difficult to passionately create interesting and compelling content when you feel burnt out.
Hiring a content provider to handle some or all your content development requirements helps you stay excited about your business and allows you to conserve your energy for other important projects. Concurrently, writers from the writing agency inject that same enthusiasm into the content they produce for you because that's what they are good at. In the end, you get content that excites your customers.
Introduce Consistency, Standardization, and Best Practice
Working with a content writing service helps you uphold a high level of quality across all types of content. Keeping everything consistent and up to date with best practices or simply knowing what best practices are can be tough, especially if writing isn't your strong suit.
When you use a content provider, the writers handling your projects are experts who know how to keep up the standardization that is crucial to reputation, branding, and effective content marketing. With numerous quality checks, suggestions, revisions, and strict adherence to your style and guide, your outsourced content will be accurately written. There's no doubt that the content will perfectly match your business and what you have to offer.
Helps Build Up Your Content Marketing Strategy
Using a reliable content writing company can significantly improve your content marketing strategy. Since they are in the business of producing exceptional effective content, the writers understand:
What changes they should implement to keep getting results
What types of content are the most effective in achieving different goals
How to evaluate and analyze information and results
Which tools are best to create and promote your content
If you don't have a content marketing strategy in place, a content provider can help you understand the basics and implement important techniques. You can also discuss your content strategy needs with professional content providers to help ensure that your content is as effective as it can be.
You Can Prove the ROI of Using Content Creators
When working with a content writing service, it's easy to track and measure ROI. Often, you will find that outsourcing content creation will significantly boost your ROI. Below are some of the things you can measure:
Increase in your social media shares, following, and engagement
The number of views and consequent conversations on a piece of content
Increase in your sales or revenues after using content writing services and implementing a content marketing plan
Content creators are experts in helping you produce rich content that will help you to realize your business goals. Publishing high-quality, optimized, and targeted content regularly translates to increased leads and conversions, as well as engagement.
They Know How to Best Sell your Business Online
The primary objective of content writing services is to obtain as many website views as possible. Businesses have moved to the online marketing space, and competition is high. Typically, if you need content for your business, it is because you are trying to grow the volume of traffic your site encounters every single day. Recognition and familiarity build trust, and when website visitors trust you (based on the information they find), they will be willing to do business with you.
Publishing quality, authoritative content on a regular basis increases the chances of people finding you and remembering you. When you outsource to a professional content provider, you can rest assured that they will always write quality, authoritative content for your business. Professional content creators also understand what type of content is going to effectively steal readers' interest, and this one of the reasons why this service is essential.
Engage Customers on your Website or Blog
To influence and engage your web visitors and customers, you need to speak their language. You need an outsider who can empathize with your customers and create content accordingly. What's more, engagement doesn't just happen because you posted a few articles and blog posts. You need to constantly post fresh content that people will progressively start to respond to. It's a cycle, and you must have something to elicit those responses. Professional content writers will research your company/business and offer a different viewpoint.
Typically, professional writers are skilled researchers and communicators who are in a position to help your content break away from your traditional tunnel vision. If many businesses have greatly benefited from using content providers, then you can rest assured the writers will also be accountable to you.
Find a Content Writing Service Near Me
Outsourcing content writing services offers too many benefits to be ignored. Hiring a reliable content provider like the Elite Content Writers helps put you in a better position to achieve your goals. Contact us today at 800-948-6175; if you need any advice or help with creating quality, targeted, and engaging content in order to build your online presence and grow your business.